Kender du én, der er glad for vin og vil du gerne overraske hende med noget, der ikke nødvendigvis er hældt på flaske, så finder du her mine anbefalinger til gode gaver. Jeg ønsker mig selv det meste – og det, jeg ikke ønsker mig, har jeg allerede og er vild med. Bortset fra sablen … men jeg synes ligesom, jeg var nødt til at have den med.
Den udstyrsfikserede vinelsker …
skal have et Coravin-sæt. Hvis du er den lykkelige ejer af dette vinskænkesystem, kan du skænke et glas vin fra en flaske – uden at trække proppen af den, og uden at vinen oxiderer! Den kan efterfølgende holde sig lige så længe, som hvis den aldrig havde været åbnet. Det er noget med en meget tynd nål og en eller anden avanceret teknologi, jeg ikke har sat mig ind i, men som jeg bare anerkender uden at behøve at kende detaljerne eller forstå det. Jeg synes fandme, det er godt fundet på! Til gengæld koster den også den nette sum af 2.300 kr. Du kan købe den hos Klubvin.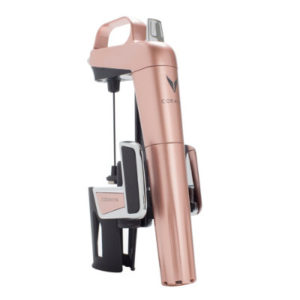 Den mobile vinelsker …
skal kunne tage sin vin med på farten, og hun skal eje en vinholder i læder til cyklen. Godt nok står der på hjemmesiden, at det er til manden, der har alt. Jeg siger, det er til kvinden, der har alt – inkl. en herrecykel, hvor vinholderen kan monteres på tværstangen. Fås hos Designdelicatessen for 299 kr.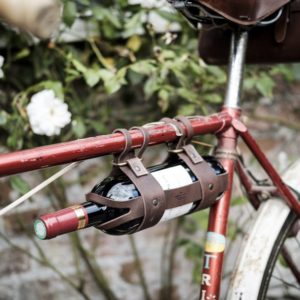 Den æstetisk bevidste vinelsker …
skal ikke udsættes for den lidelse, det er at trække vinen op med en reklame-proptrækker med påskriften "Jysk Reklametryk ønsker dig en god bagjul og et godt nytår" eller en folie, der er flænset af en dårlig kniv for den sags skyld. En person med sans for æstetik fortjener en proptrækker fra Perceval lavet i pistacietræ, ibenholt eller eg fra gamle vinfade. Den bliver håndlavet i den franske by Thiers på bestilling og koster fra 1.000 kr. og opefter. De smukke proptrækkere kan forudbestilles her.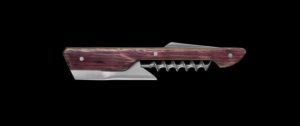 Den mådeholdne vinelsker …
skal kunne tage et glas af flasken og gemme resten til de næste par dage. Det kan lade sig gøre med en vimpumpe, der hiver luften ud af flasken og dermed gør det muligt at lade en vin holde i flere dage uden at den mister sin aroma og oxiderer. Le Creuset har en rigtig god vinpumpe til bare 189,95 kr. Køb den her.
Den egenrådige vinelsker …
vil have lov at nyde sin vin i fred, men for at den ensomme ulvs alkoholindtag ikke skal stikke helt af, bør du forære personen en klirrende goodie bag bestående af god vin i små flasker. Løgismose har et virkelig stort sortiment af 37,5 cl-vin, så du ikke skal gå på kompromis med udvalget, selv om du er gået ned i flaskestørrelse. Se mere her.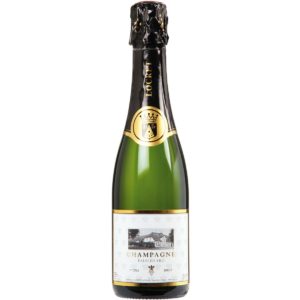 Den bibliofile vinelsker …
skal også nyde vinen gennem det skrevne ord, og du kan stimulere personens intellekt med disse udgivelser:
"Oxford Vinleksikon" er netop kommet i en revideret udgave, og jeg ønsker mig brændende at skifte min 17 år gamle udgave ud med den nye. Det er den ultimative vinbog, og du kan fortabe dig i  vidunderlige leksikale labyrinter, hvor det ene opslag fører til det andet. 599,95 kr. hos Lindhardt og Ringhof.
Guide Hachette des Vins 2018 er en legendarisk vinguide, hvis du rejser i Frankrig. Planlæg årets sommerferie ud fra en god vinrute, så må dine børn se Disneyland en anden gang! Koster ca. 300 kr. hos Amazon.
Du kan også gå den poetiske vej og lægge Charles Baudelaires "Parisisk spleen" under juletræet. Digtsamlingen indeholder digtet "Berus jer", som netop handler om at fulde sig i både poesi og vin. Husk at lægge en flaske vin ved digtsamlingen! Bestil bogen til 199,95 kr. hos Saxo.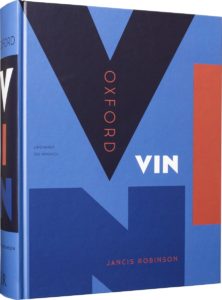 Den nørdede vinelsker …
skal stikke næsen i et duftsæt fra Le Nez du Vin. Det findes i et hav af versioner, hvor man præsenteres for typiske dufte i f.eks. hvidvin, rosévin og rødvin. Der findes også et masterkit, hvor din næse skal trænes i at genkende duften af hø, læder, lindetræ, musk, ristet mandel og mange andre sjove ting fra vinens duftunivers. Så er der underholdning for vinnørden i timevis! Priser fra 300-2.850 kr. hos druer.dk.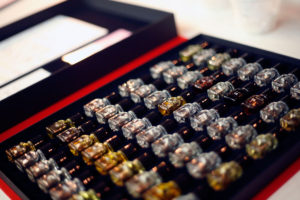 Den tekniske vinelsker …
skal have nogle gode glas, som passer til personens foretrukne vin. Køb fx Bourgogne-glas fra Zalto, Riedel eller Spiegelau. For selv om det kan virke en lille smule påtaget, når folk sidder der og kyler vinen rundt i glasset og stikker næsen helt ned i, så giver det bare mening, at der er god plads til at, vinen kan blære sig med sin aroma. Det kan den ikke i små glas. Med store glas kan vinelskeren starte indtagelsen af sin Côte de Nuits allerede med næseborene. Du kan se et stort udvalg af glas fra 79 kr. hos vinforumbutik.dk.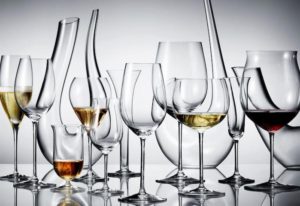 Den biologistuderende vinelsker …
kan kombinere sin interesse for insekter med passionen for vin, hvis du sørger for, at det er den gyldne bille-formede proptrækker fra Doiy, der ligger under juletræet. Også meget camouflageagtig, når vedkommende skal på felttur med en flaske naturvin i Fjällräven-tasken. Koster ca. 200 kr. og kan købes her.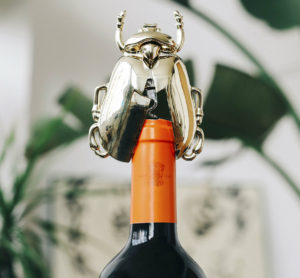 Den dekadente vinelsker …
skal have en flaske dyr champagne og en champagnekøler. Det kunne være en flot gammel antik fransk én på fod med latterligt overdådige drueklaser og alt, hvad den kan trække af overlæsset nostalgi og patina. Eller bare nogle mærkværdige dyr? De har et bredt udvalg af den slags hos Fil de Fer, hvis du er villig til at lægge dekadent mange penge. Priserne starter omkring 1.500 kr. og så går det ellers støt deropad. Se alle de smukke champagnekølere her.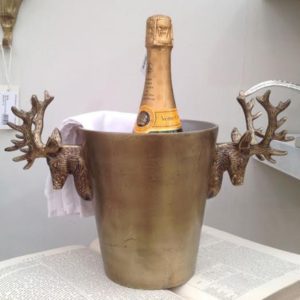 Den voldsomme vinelsker …
skal have en champagne-sabel. Husk at erhverve en blankvåbentilladelse hos Politiet også. No further comments. Se et udvalg fra omkring 1.000 kr. her.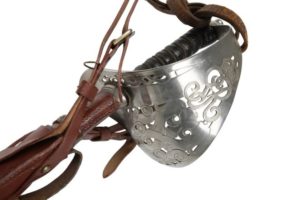 Den blåtandede vinelsker …
er nødt til at eje en dekanteringstragt, så hun kan få luftet sine rødvine godt inden indtagelse. Personligt er jeg modstander af karafler, for så kan man jo ikke sidde og lære noget af etiketten, men en tragt er en god ting. Så kan man ilte vinen og hælde den tilbage på flasken igen. Køb den hos Vintage Keeping til 239,00 kr.